Gazzola Paving Limited
With over 68 years of Paving, Asphalt and Snow Removal services, Gazzola Paving Limited is a solid choice for your Greater Toronto Area job.
With operations and a dedicated Asphalt Production facility based in Etobicoke, Ontario, Gazzola Paving Ltd. has the experience and equipment to meet the needs of any paving, road reconstruction and winter maintenance job in the GTA.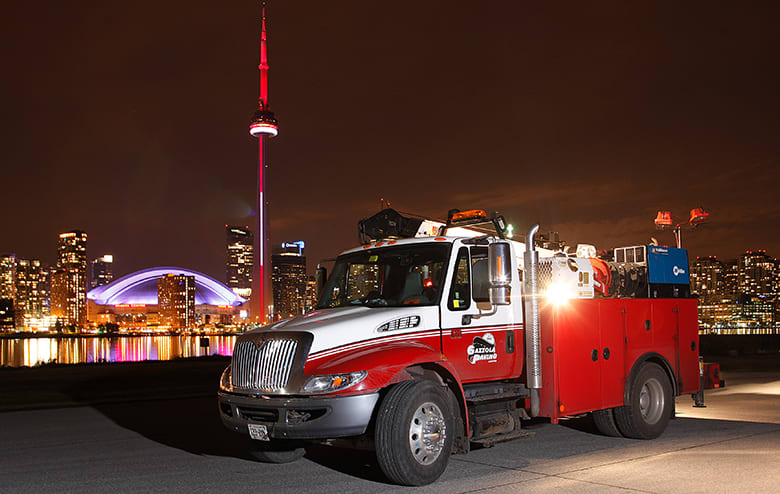 What Clients Are Saying
"This summer, we had a front-row seat in North Scarborough watching our tax dollars at work and my family is delighted with our no-bump street and new sidewalk, happy that our community children will be much safer this winter as they walk to school."
Gazzola Paving In Action
Learn about the past projects Gazzola Paving Limited has worked on, and read up on the latest projects we're a part of.
Site Remedial Work at 8060 Lawson Road, Milton, Ontario
Grader Operators (Call-In Position) Location: Town of Oakville North Service Yard - 3250 Neyagawa Blvd, Oakville We are currently looking for multiple Grader Operators to join our winter team. All operators are paid a weekly standby rate to be on call and available. When call-in operators will be paid an hourly rate.
This project involved placing 10,000 Mt of Heavy Duty Asphalt, aswell as installing a ACO StormBrixx® stormwater management system. Gazzola was able to complete this project on time.