Gazzola Paving is taking part in the construction of a three-storey GO station at Highway 404 and Bloomington Road in York Region that will extend the Richmond Hill GO rail line.
The Job
Bloomington GO Station
Location
North York, Ontario
Job Details
Surface parking pavement
Paving within structure
Curbs throughout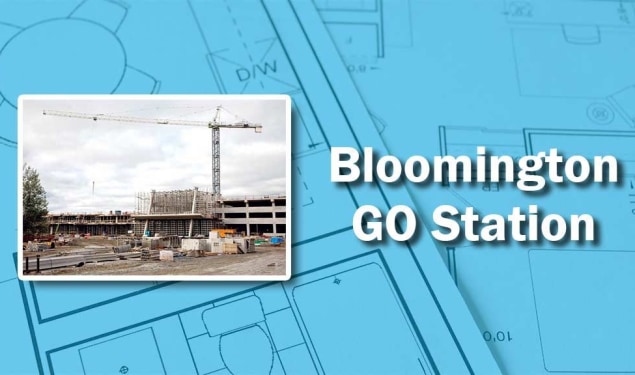 The Challenge
With more and more traffic on the roads today, more people are electing to embrace an alternative transit solution like the GO Train. With greater numbers flocking to the train system, more stations and more parking are being built to handle the volume. With large parking lots, curbs, and a multi-storey parking garage required, Gazzola Paving was the company of choice.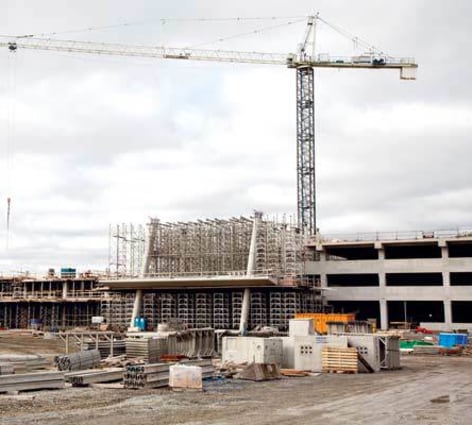 About The Project
The project being built by Kenaidan Contracting Ltd. will be fully-accessible and include a 765-space parking structure, station building, heated shelters, a platform snowmelt system, a kiss & ride area, and a covered six-bay bus loop.
Who's Involved
Architecture and engineering is led by IBI Group and is designed to meet LEED Gold certification. The Consultant for this project is AECOM. Major trades include: Pall-Con Construction Ltd. (excavation and site services); Keller Foundations Ltd. (foundation improvements); Montana Electrical (electrical); DNA Mechanical (mechanical); Gilbert Steel (reinforcing steel); Brascon Stainless Steel Fabricators Inc. (metal fabrication); United Structure Fabrication (structural steel); Noram Glass Corporation (curtain wall system); Peltar Paving (site roadworks); Dagmar Construction Inc. and Gazzola Paving Limited (MTO roadworks).